Back to the "2N2/XX" page
2N2/XX Selected Build Photos
Follow down this page to see how this rig is built!
The starting point - a bare PCB with spacers on either side for support and build ease.



Build completed from the Audio Amplifier up to the IF Amplifier. Some needed power supply and conditioning circuits are also built.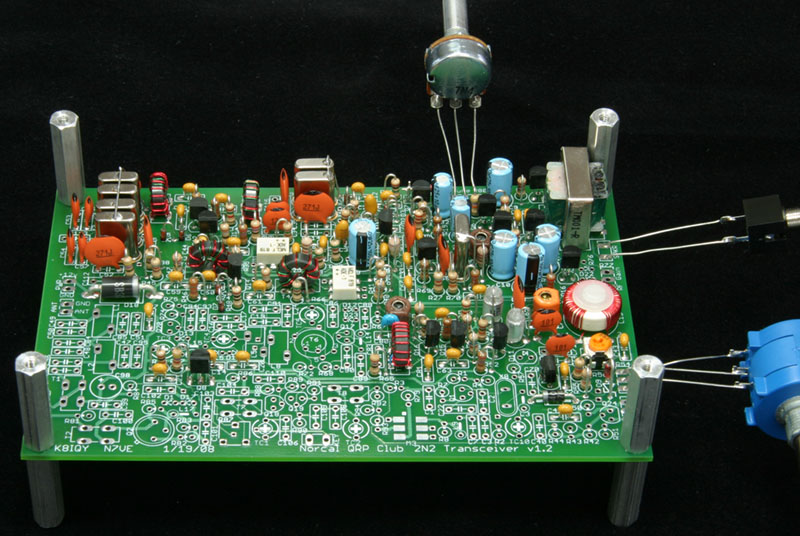 Build completed from the Audio Amplifier through the Main Mixer (white object in middle of PCB). The VFO components (right center) are also on the board at this stage of construction.
The PCB is now fully populated with all of the receive strip components, including those in the RIT section. The receive strip is fully functional at this stage of the construction.



Transmit strip build completed from the Tx Local Oscillator through the Cascode Amplifier.



Completed PCB with all components for both receive and transmit. Ready for final testing before being installed in the case.



More photos will be added as time permits. Stay tuned.....

Back to the "2N2/XX" page